Boilers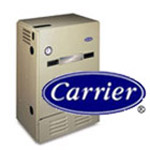 Carrier Corporation is a leader in providing heating, ventilation, air-conditioning
and refrigeration (HVACR) systems, controls, services and sustainable building solutions for residential, commercial, industrial, food service and transportation applications.


Helped set the standard in equipment that promotes a cleaner and greener environment.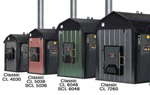 A safe, efficient outdoor wood furnace that can provide 100% of your heating needs.
Central Boiler manufactures and distributes the Classic Outdoor Wood Furnace, an Outdoor Wood-fired Hydronic Heater that heats multiple buildings, hot tubs, pools, greenhouses, domestic water and more.


Central Boiler manufacturers the Maxim outdoor wood pellet and corn furnace. The Maxim outdoor wood pellet and corn furnace can heat an entire home, multiple buildings along with domestic water.
It won't take up valuable living space like indoor wood pellet stoves or corn stoves and is able to heat for days on a single fuel load. It is also efficient, saves as much as 75% on your heating costs and reduces your dependence on foreign oil by heating with renewable energy.


The built-in control circuitry allows the boiler to operate on the minimum number of elements in order to maintain the desired temperature.This results in more even heating than with traditional systems.
Electric Boilers for Warm and Hot Water Applications
Clean, Safe, Reliable Heat
Sizes from 3 to 30kW
Available in 240, 208, 480, and 600 Volts